Is Tanzania dangerous for Tourists? 
Wondering whether Tanzania is dangerous for tourists? It is definitely not as Tanzania is generally a safe country for tourists. This is why Tanzania safaris top the African safari bucket list in search of the numerous wildlife species in the vast game parks. However, just like any other developing country, Tanzania holds its share of crime that could pose tourists to danger. These are minimal and can greatly be avoided when individual plans their trip with a tour company or a professional guide. 
However, in cities like Arusha, travelers are advised to practice street smart. Avoid traveling alone at night, respect their sense of clothing, and when using your camera wrap the strap around your hand. Their incidences of snatch and grab in Arusha, but physical violence is not usual.  
Generally, crime is not an issue in Tanzania's game parks and reserves. Although the bush is home to plenty of dangerous animals, it's easy to stay safe by simply following park rules and regulations and always listening to your guide. Basic tips for safe travel in Tanzania's national parks include staying in the safari vehicle at all times (unless you're told that it's safe to get out or on a nature walk) and checking shoes for venomous spiders and scorpions before putting them on. Don't feed wild animals if they approach you at campsites, you're only encouraging aggressive behavior. 
Health safety guidelines for visitors to Tanzania
Health-wise, The Centers for Disease Control and Prevention strongly recommends typhoid and hepatitis A vaccinations for most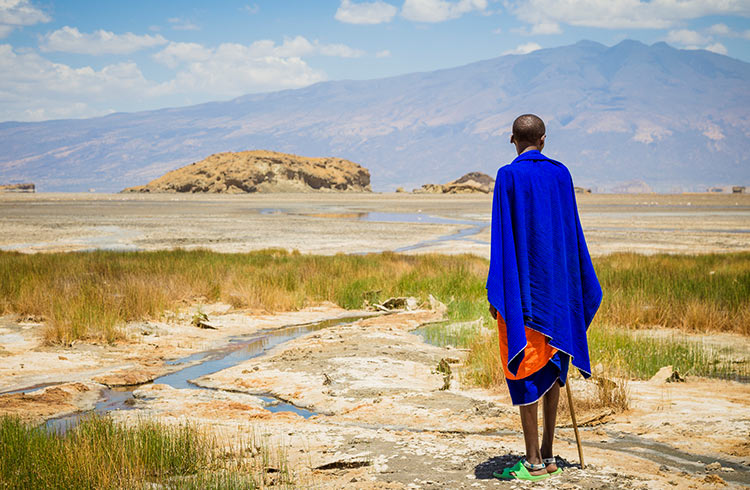 visitors to Tanzania. Your doctor may recommend a number of other vaccinations as well depending on which area of the country you're traveling to and what you plan on doing while you're there. These include cholera, hepatitis B, rabies, and yellow fever. If you plan on traveling to Tanzania from a country where yellow fever is endemic, you will need to prove that you have been inoculated against the disease by presenting a vaccination certificate at immigration. 
Malaria is a risk in all areas of Tanzania with an altitude of fewer than 5,906 feet (1,800 meters). Anti-malaria pills are recommended and there are a number of different types to choose from, although many of them come with displeasing side effects. Dengue fever is another mosquito-borne illness that is common in Tanzania and can cause severe illness. For both malaria and dengue fever, the best medicine is prevention, so pack plenty of insect repellant and stay indoors when mosquitos are most active. 
Is Tanzania dangerous for solo female travelers?
General safety rules for solo female travelers to Tanzania include booking accommodation in affluent areas, avoiding townships or informal settlements unless you visit on part of an organized tour, and making sure not to walk alone at night. 
If you plan on renting a self-drive car, keep the doors and windows locked when driving in the city and especially at traffic lights. Never leave valuables visible inside the car when you park because this could attract petty thieves to pick on your stuff. 
When self-driving avoid giving lifts to strangers as this could expose you to thieves. Never accept lifts from strangers and be wary of anyone trying to help you hail a taxi on the street. The safest bet is to arrange official taxis through a reputable source such as your hotel. 
If you aren't accustomed to traveling alone and have never traveled in Africa, Tanzania can be a difficult solo trip for first-timer female travelers. You'll already stand out as a foreigner and being alone can also make you an easier target for scams or worse. But just because you're arriving alone in Tanzania doesn't mean you have to travel alone. Research tour operators in the country based on what kind of trip you're looking for so you can not only join a group of fellow travelers but also move around with local guides who know the area. 
Is it safe to self-drive in Tanzania? 
By East African standards, the road conditions in Tanzania are very good especially in the northeast of the country. All of the primary roads connecting Arusha to Ngorongoro in the west, Kilimanjaro in the East, and Dar es  Salaam in the far east are smooth. Tanzania is, safe to self-drive through the towns and within the conservation safari areas. 
Several safety precautions have been developed in order to improve the safety of self-driving travelers' in Tanzania and this includes the following; 
Excessive speed is the main cause of all accidents, self-drive camper vehicles are not designed for speed.

Travelers are always advised to wear a seat belt, which is a law and aims at protecting traveler's lives as well as other road users. 
Tanzania is not dangerous to tourists and can be visited all year round with tours to the popular world natural wonder sites like the Ngorongoro Conservation Area and Serengeti National Park.