Car Rental Tanzania – 4WD Land Cruisers Self Drive- Roof Top Tent cars in Arusha
Self Drive Tanzania is the leading Car Rental company that offers Self-drive trips to explore Tanzania National Parks on private Guided tour in a strong 4×4 Landcruiser with Rooftop tent or with pop up roof for game watching in Serengeti National Park, Lake Manyara National Park, Ngorongoro Conservation Area and other National Parks in neighboring countries that we operate including Uganda.
Planning Tanzania Safari for a great adventure at any time of the year in Africa. Around Tanzania in the Toyota Landcruiser on self-drive or with driver-guide that is more informed about Tanzania.
Even if its Long term Car Rental, One Way Car Rental, Short Term Car Rental, Car Hire with A Driver,  Self-drive Tanzania offers you the best Car Rental Fleets/Rates during the time of travel in Tanzania and other neighboring countries like Uganda, Rwanda, Kenya, Burundi.
Fleets Available For Rental in Arusha Tanzania
Planning to explore Tanzania on Self Drive with friends and family, we offer a variety of Car Rental Fleets ranging from 4×4 Land Cruiser, 4WD Land Cruisers, Land Cruisers with Roof Top Tents to Rav4s to transfer you to close destinations like Moshi, Mountain Kilimanjaro National Park, Mwanza, as well as Mountain Meru.
The Toyota Land cruisers supplied by Self drive Tanzania range from 1996 to 2018 of different types like Toyota Landcruiser Prado, Toyota Landcruiser v8, Toyota Landcruiser hardtop Lx to enable you to explore stunning Tanzania on Self Drive Tour with friends and family on any Car rental Deal that suits your desire to explore the beautiful Tanzania.
Land Cruiser LX
Get the latest Land cruiser Hardtop 78 series with Double roof top tent for self drive safari in Tanzania & with optional cross borders services.

Land Cruiser V8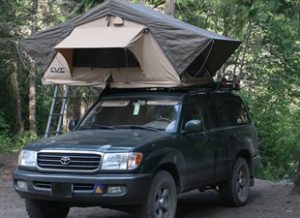 Book land cruiser v8 with Rooftop tent for great adventure and explore Masai Mara National Park & Bwindi national park for gorilla trekking in Uganda.
What is Included on your Car Rental Fleet Hire in Arusha
---
Working Air Conditioning
4×4 Gear
Insurance
Manual Transmission
Experienced Driver
Diesel or petrol
New Models
Automatic