Frequently Asked Question About Self Drive Tanzania
Is It possible to rent a car on self Drive in Tanzania?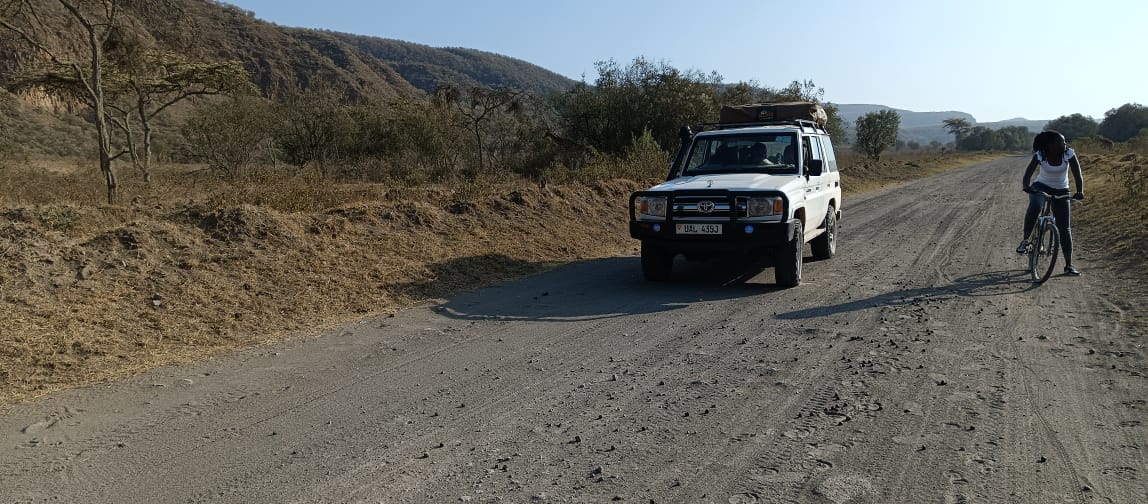 Self drive Tanzania adjusts packages in line with the changing environment, we have flexible services putting in mind the clients necessities. We provide effective and cooperate services on self drive and car hire with a driver granting satisfaction to all the clients needs from personal , adventure and cooperate needs. Our Self drive package allows clients to plan and execute their trip as well as enjoy their trip at their own pace and privacy. Enjoy the your adventure and country side drive behind the wheel along with your family and travel partners.
Our car hire with a driver comes with an experienced chauffer who is also a guide that is well vast with all the routes in the Country  and traffic rules and updated about the new development  roads being constructed . The drivers are have a wide knowledge on the activities and routes in al the National parks since they visit them time and again.
What type of cars are available for Hire and how much does it cost?
We have  a variety of vehicles ranging from economy to luxury depending on the clients needs. Get your exotic car ready for your luxury expedition with a driver through the country side to your hotel.  We have 4×4 land cruiser lx , 4×4 land cruiser TX , 4×4 land cruiser gx, 4x4landcruiser V8 , 4×4 Rav4 , SUV , coasters for a big group of people and salon vehicles. The prices range from 100$ and can go up to 250$ depending on the type of car , the distance and the rental period, longer periods are very negotiable.
Our cars can be hired for all kinds of occasions from Wedding ceremonies, business trips, projects , and safari as well at very affordable and pocket friendly rates yet with flexible terms and conditions.
Is it possible to rent a car with Self drive Tanzania with a rooftop tent?
Some of the cars at Self drive Tanzania are specially made to fit rooftop tents , if your are passionate about camping tentco tents get you covered. The roof top tents are made in such away to bring you comfort in the jungle with special mattresses designed to fit on 4×4 land cruisers. The tent can take up to 4 people but we also have a family tent that accommodates up to 6-8people. The cars can also have more than one tent and this comes at a very pocket friendly cost with all camping and cooking equipment.
I want to pick the car in Arusha and drop it in Dar es salaam , how does this work?
Our one way rental has our clients covered , with very minimal and pocket friendly charges we offer our clients cars and they are not limited to the end destination. We have had clients rent our cars from Arusha and drop as far as Kigali or Kampala, cruising through the entire East Africa on a self drive while camping in some places. So this is very doe able only cost incurred are fuel, drivers allowance and bus ticket to return the car to its original pick up point. With our one way rental  clients drive smoothly without back tracking  and less worries incase they require to visit several countries they can use one car to explore the entire East Africa which is more convenient that booking a car in every country .
What's the insurance policy of your cars ?
Everyone hits the road without any knowledge of what could happen and boom out of no where you get involved in an accident. You worry less when you know that there is someone taking care of this risk and the liability is not whole affecting your pocket. Our comprehensive insurance covers accidents  , safety and incase of any fires. With this you don't have to worry about renting a car with us since our insurance covers possible risks that you could  occur.
What happens in case of car breakdowns?
Car breakdowns in Tanzania especially in Serengeti are inevitable given the off roads that are also bumpy they could injure the vehicle at anytime . With this our mechanics are always just a call away as we have mechanics all through most places even in the national parks .Incase you are stranded due to any mechanical issue you don't have to worry on how you are to figure it out we are always ready to come through and rectify the issue.
However we are also very careful , whenever a car is about to start a safari its checked and tested on the road since we priotise our clients safety  and we require them to travel back in one peace not pieces.
We also offer rescue vehicle incase of complicated mechanical issues that may arise while the client has the car . The client can continue with their journey and breakdowns don't have to affect you on going about your business and finishing in he planned time.
What is the best time to travel to Tanzania?
Tanzania's climate is tropical and changes depending on the region, with the coast having very hot temperatures and low temperatures in some of the National parks. Tanzania has both the dry and wet months and the best time to visit is between July to October  also the same period when the great and most desired trekking of wilderbeast migration takes place and also considered the best months even for the beach holidays  at Zanzibar.                                                                                                                                                                    This is also the peak season  in Tanzania  and busiest times when it very possible to miss availability of hotels and lodges .The jam during this period in the National Park is extremely overwhelming
How do I pay for park entrance?
Tanzania has established a smart card system  on either your credit card and master card, money is loaded onto your card and swiped through  the machine at the park gate .Entrance permits can be received at the park gate with so much ease.
Is it possible to hire a car with a driver?
Save your time, with self drive Tanzania, you just sit back and enjoy your adventure with a driver following your itinerary to the places of your very own choice. With a driver at your service you sit back and enjoy the facility as you look around the country side . Its easier to adventure through the vast landscape of Tanzania with less worry about the routes to take as our drivers are very knowledgeable and experienced with all the routes in the National parks and they are always updates.
How do reserve a car  with self-drive Tanzania?
It very easy to book a car for self drive , car hire with a driver or even guided trips . You can make your reservation by filling the online contact form on our website or reach to us on our WhatsApp number or even write us an email.
Can I travel on a self drive trip with kids?
Family trips are very memorable and remarkable, with self drive Tanzania we give you the freedom to adventure on your own . You can travel through Tanzania and enjoy the your trip along with even those who are infants , we have car seats for them that makes it very comfortable for you to sit back without having to carry the baby.  You will navigate the through all the parks in Tanzania with a lot of simplicity on yourself drive tour and of cause with less worries about your children since you are riding along with your children.
Where do I pick up the car for my elf drive trip?
We are very flexible and will bring your car where you require of us whether at your hotel , airport or at the park gate .Through you communication with our reservations officer you can indicate for us where it I most convenient to kick start of your trip or car hire with us.
How do I apply for a visa for Tanzania?
Whereas you use one East African Visa and tour the rest of East Africa, with Tanzania this doesn't apply, you can filly in the online visa form and submit your application. You will be responded to once you application is successful within a short period 0f time.
Which National park would you recommend ?
Serengeti is the most popular and most visited National Park in Tanzania and this is because of the inspiring and awesome great migration of the wilder beasts . Its also graced with abundance in wildlife , Africa's big five is easily seen in Serengeti. Aside Serengeti, there are other National parks like Arusha National Park, Ngorongoro , Lake Manyara , Tarangire, Ruaha , Mikumi, Mahale and many more. These all have wildlife in huge numbers and it's a guarantee that when you visit the you will equally appreciate your trip in Tanzania.
Do you also book basic accommodation and do guided safari?
Aside self drive, we offer tailor made safaris and book lodges and hotels. For clients who need us to run their safari , we don't hesitate to extend the service to them.
Once you decide to travel with us, you will not only find value for your money but also highly enjoy the quality of what we have to offer at a pocket friendly price and within your budget.